A Live discussion with Yolande Easie, in the topic of Homeschooling
Apr 30, 2020
2020-10-29 21:21
A Live discussion with Yolande Easie, in the topic of Homeschooling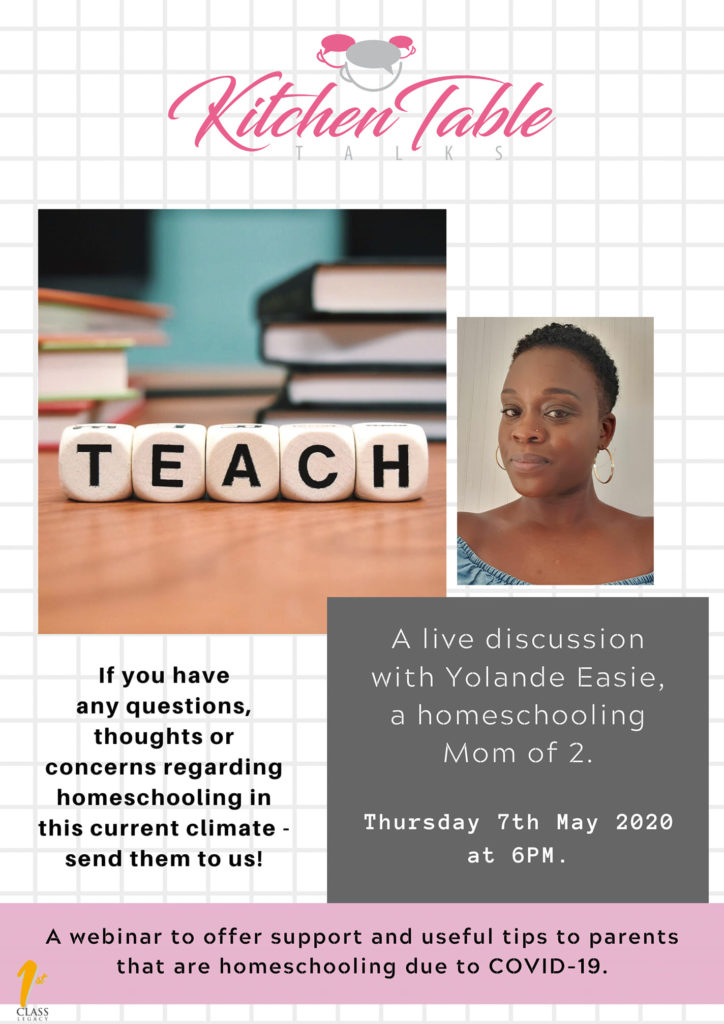 A Live discussion with Yolande Easie, in the topic of Homeschooling
What's It about?
Calling all parents!
We bring you another webinar around the theme of Homeschooling!
Kitchen Table Talks hosted a live discussion and Q&A with Homeschooling Mom of 2, Yolande Easie of @theeasielife.
Are you requiring some tips, advice and some suggestions on how to improve the homeschooling experience in your household, during this time of COVID-19?
Is there anything you are finding difficult? Are you running out of ideas?
Yolande Easie is married with two children aged 7 and 9. They began their home educating journey almost 4 years ago when they withdrew their son from year 1. Their 7 year old has never attended school. Yolande also works part-time in retail customer service and takes on the majority of the home education while husband Mark works full-time in social care.
During this time of #Covid19, we know that homeschooling is the new thing since the closures of schools and educational provisions. Some parents may be finding it difficult to adjust to this new way of functioning as well as holding down a job and maintaining the household on top of homeschooling.
We asked our viewers to send us questions so we could ask Yolande for her top tips, advice and solutions as she draws from her experience.